Best Finance Packages across Australia from 30+ Lenders.

Finance Motors offer a nationwide range of tailored finance solutions. Our team of experienced brokers can assist you purchase, insure and maintain your asset.

We have a large panel of lenders to assist us with finding you the best deal possible to suit your needs. This is a major advantage and it also provides a greater chance of your finance being approved. We aim to deliver a 5 star experience and get you the right finance to suit your budget and affordability.
FREE Quick Quote - Click Here
Bad Credit or Good Credit? We are here to help you and your family with a second chance.
Finance Motors offers a range of finance solutions including Bad Credit car loans, Second Chance Inhouse Private Lender Finance and Rent to Own. We can help finance a new or used car, truck, van, bike, boat, campervan and more.
If you have had trouble getting finance because of your credit history, let's us try and get your approved. We have helped thousands of Aussies get back on the road quickly.
Apply in less than 60 seconds!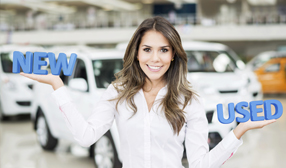 Finance Motors can help finance any age, new or used vehicle and equipment - Australia Wide.
Whether it's new or used, Finance Motors can help finance your new asset Australia wide. With our Rent to Own solution, you can also rent the vehicle or equipment for 12 months with 100% Tax Deductible Repayments and we will even help with trade-ins on your old vehicle to free up precious cash flow.
All you need is an active ABN but no worries if you don't have one. Get intouch and let us find the best finance solution today.
Apply Now!